All are welcome at our Church
Welcome to the home page of Hockley & Hawkwell Methodist Church. Thank you for visiting our website - we hope to welcome you personally at one of our Worship Services or at one of our Church Activities.

Hockley & Hawkwell Methodist Church is situated close to the centre of Hockley, on Main Road, Hockley, Essex. SS5 4QY,
opposite Costcutters Supermarket.

We have a modern Hall and car park at the rear of the Church.

Because of the restrictions resulting from the spread of the Coronavirus, services and community
activies at Hockley & Hawkwell Methodist Church have been suspended.
On 15th June 2020 the Church Council considered the possibilty of reopening but decided that it was neither
practical or desirable to do so. You can read a summary of this decision HERE.
In the meantime, we're producing a weekly newsletter,

The Lockdown Link.
There's also a weekly Service sheet for Worship at Home
You can also watch the SUNDAY SERVICE streamed from Wesley's Chapel in London
or watch Rev Dr Michael Moon's and Rev Calvin Samuel's Services on Youtube
Our Minister: Rev. Dr. Michael Moon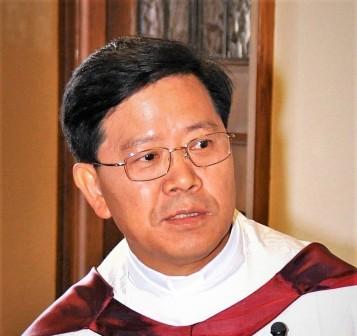 You can contact him via hockleymeths@live.co.uk
******************************